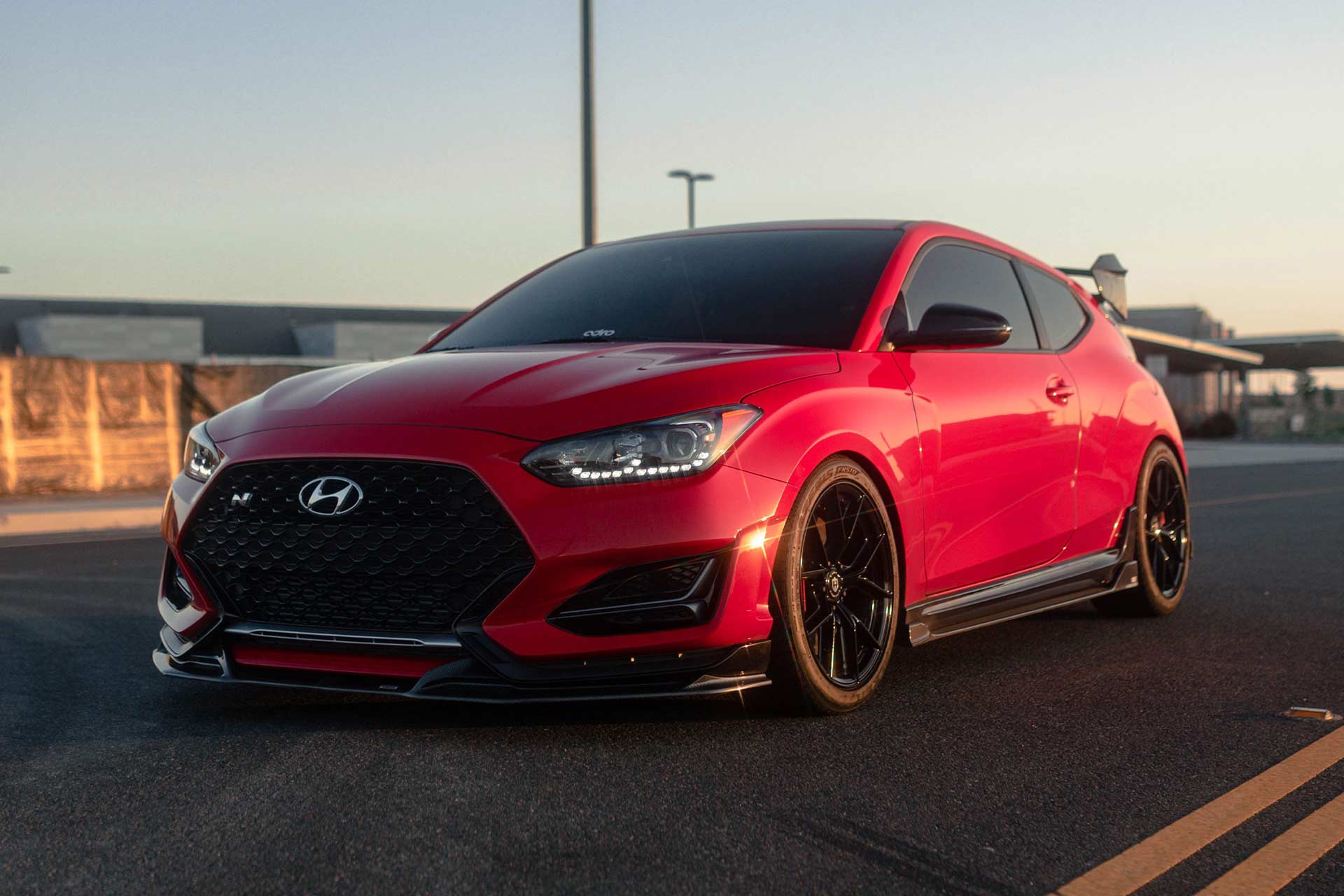 09 Nov

CFF70 | Hyundai Veloster N


18x8.5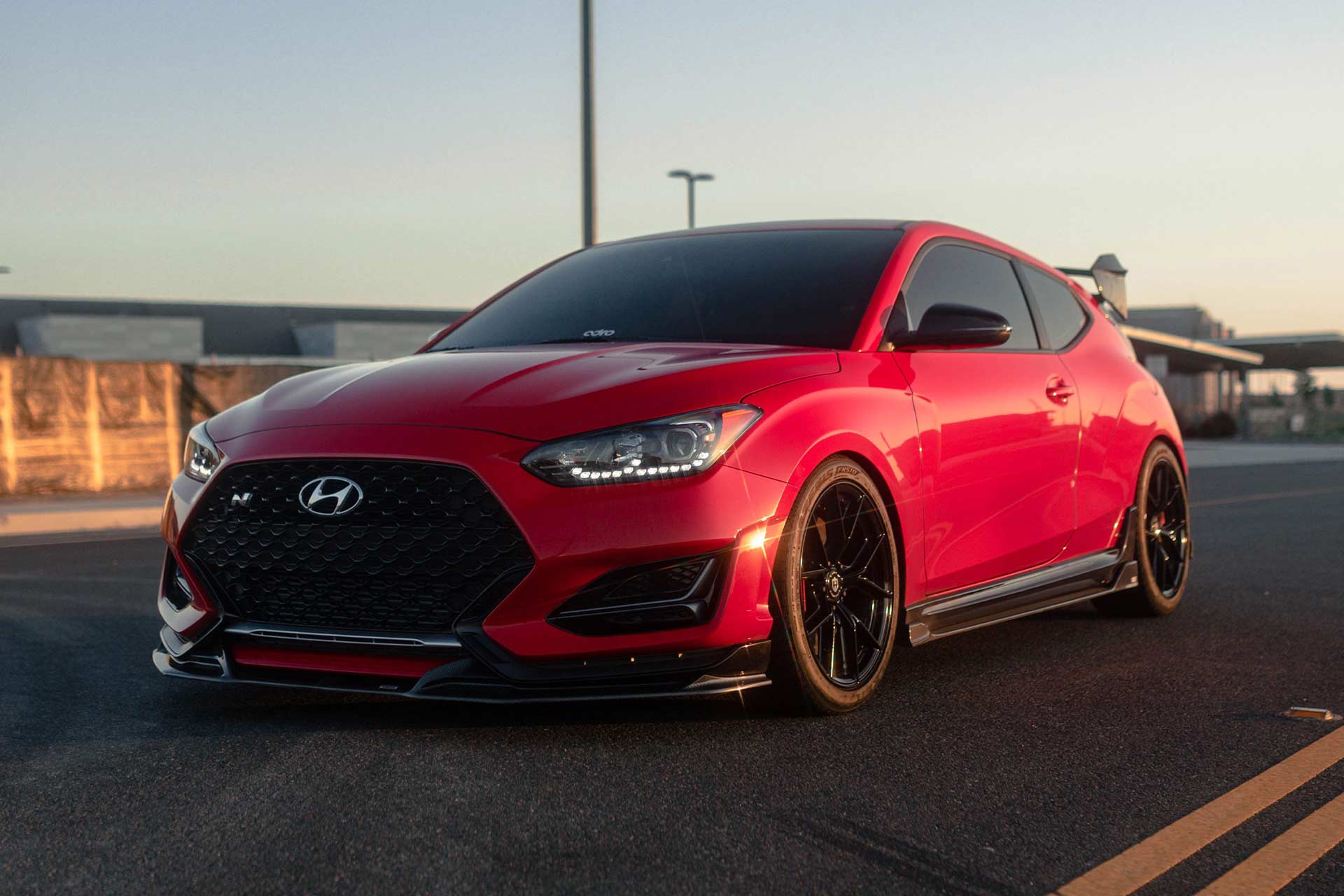 Curva Concepts CFF70
Hyundai Veloster N Wheels
We've covered the Velo N a few times now, so there's no need to get into the details. If you're into the aftermarket scene, you know the Velo N has become a well-respected vehicle. So much so, that even the guys at ADRO have capitalized on it. In a market segment that has been dominated by the GTI and Golf R for decades, Hyundai really pushed the envelope with their second iteration of the Velo N. We gotta admit; it's beautiful.
Thanks to the incredible performance out of the box, it doesn't take much to turn this car into a menace. A great example of that is simply upgrading your wheels and tires to something slightly more aggressive.
Continue reading to learn more about our Hyundai Veloster N wheels and the Flow Forged CFF70.
Details:
Wheel: CFF70
Size: 18×8.5 +40mm

Finish: Gloss Black

Let's talk about mods, shall we? This N is loaded with the best of the best. Joey (@joeys.vn) went hard with this build. He's running: ADRO Carbon Fiber Front Lip V3 (Type-B), ADRO Carbon Fiber Side Skirts V2, ADRO Carbon Fiber Rear Diffuser, ADRO Carbon Fiber Spoiler V2, CSF Intercooler, AEM Intake, XForce High-Flow Downpipe, and a JB4 Tune.
Okay, now the good part. Joey is running our Flow Forged Curva Concepts CFF70 in a Gloss Black finish and a 18×8.5 +40mm fitment on all four corners. Rubber, we're talking 245/40 Falken Azenis FK510's. If you know tires, you know the FK510's are a real deal street tire that can take a beating.
For more information regarding the Hyundai Veloster N and the CFF300 fitment, do not hesitate to contact us at sales@curvaconcepts.com or call us at (626) 813-2500. We'll help get your build sorted out.